Expanding Islamic Art Historiography
The 1873 Vienna World's Fair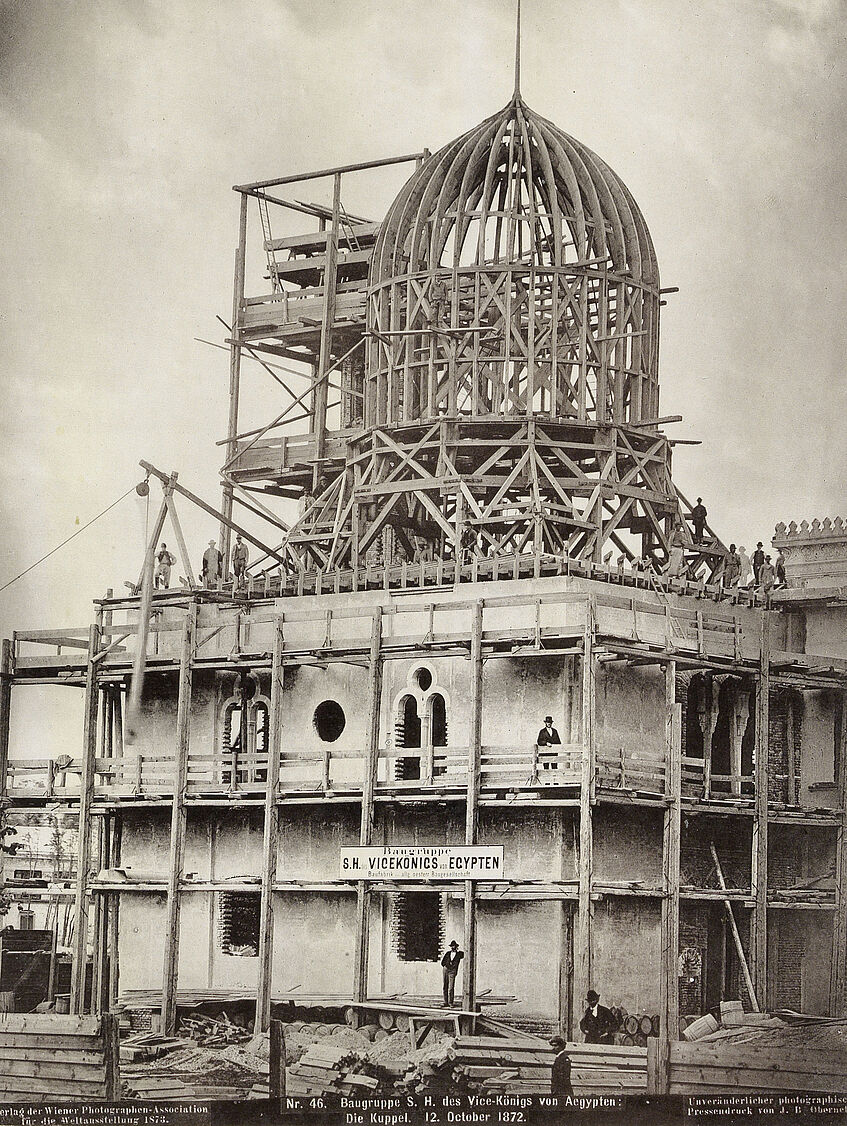 Conference Venue:*
November 18, 2021 - Evening Lecture:
Seminarraum 1 (Seminar Room 1)
Institut für Kunstgeschichte, Campus, Hof 9, Spitalgasse 2, 1090 Vienna

November 19-20, 2021 - Conference:
Due to the current coronavirus situation, personal attendance is limited to speakers only! Please request a Zoom-Link via e-mail: eiah1873.kunstgeschichte@univie.ac.at

*Access on-site with 2G proof. An additional PCR-test is recommended.




Downloads:
Programme Folder
Evening Lecture Poster
Conference Poster
While research on Islamic art became a scholarly field in the twentieth century, it built on studies and perspectives of the nineteenth century. This period saw an intellectual, documentary, artistic, and commercial exploration of 'Oriental' art, and this encounter was accompanied by the rise of academic art history and the museum, and of art reform movements and historicist styles.

The 1873 Vienna World's Fair is a particularly suitable trajectory for expanding Islamic art historiography into this period. It was staged when commercialisation and popularisation, as well as academisation and categorisation of Islamic arts and architecture began to accelerate. Scholarship has recognised the nineteenth-century world's fairs as a major stage of 'Oriental' displays from a global outlook. In Vienna, the organisers promoted the representation of a large number of 'Oriental' countries and foregrounded cultural themes, as to distinguish from previous fairs in London and Paris. The Ottoman Empire, Persia, Egypt, Tunisia, and Morocco partook with a large number of national pavilions designed with motifs of Islamic architecture and showcasing appreciation and broad reception was on display in orientalising designs of products by the European art industries. Paintings, photographs, commissioned books, and articles in newspapers further contributed to the image of 'Oriental' or Islamic art.

This conference aims to look at the Vienna Fair as an intersection of processes and phenomena that contributed to Islamic art historiography. As the sesquicentennial is approaching, the conference will explore the Fair as spaces for exhibiting Islamic arts and architecture, for their commercial and artistic reception, and for setting scholarship in motion. Looking through the lens of the Fair and investigating its making and impact reveals processes that contributed to perceiving and categorising, collecting and studying, institutionalising and commercialising Islamic art, within international, national, and local perspectives.



EVENING LECTURE - 18 NOVEMBER 2021, 18:00
Finbarr Barry FLOOD (New York University)
Circa 1873: Orientalism, Modernity, and the Invention of the Bilderverbot

Further Information...



CONFERENCE - 19-20 NOVEMBER 2021